Help Center
Welcome to Unreal Speech Studio — a text-to-speech web application that uses Artificial Intelligence to transform text into lifelike audio.
How to Use
Step 1 –

Choose a Voice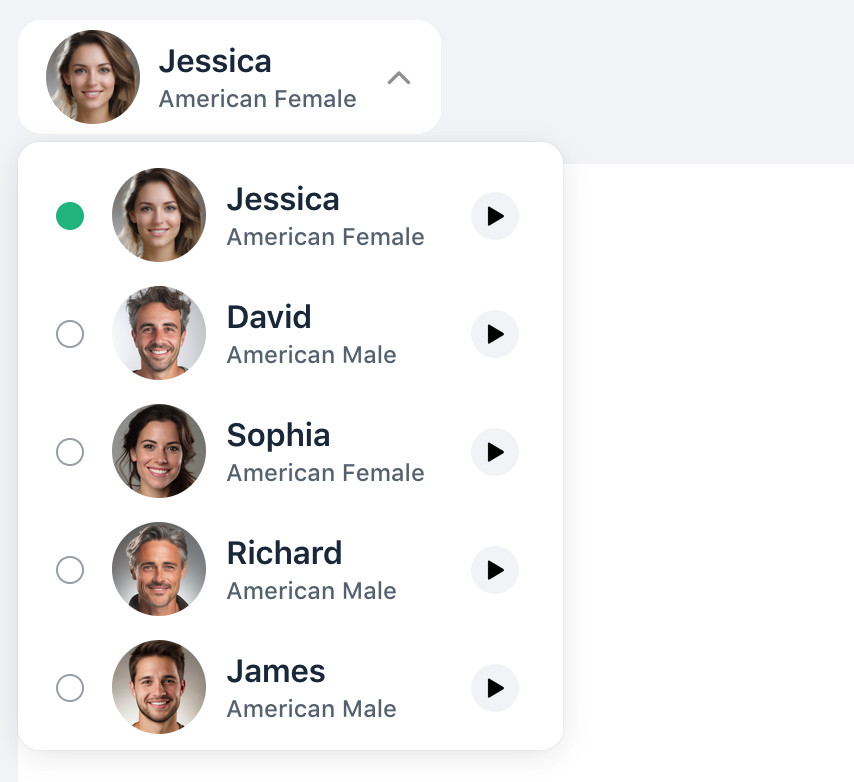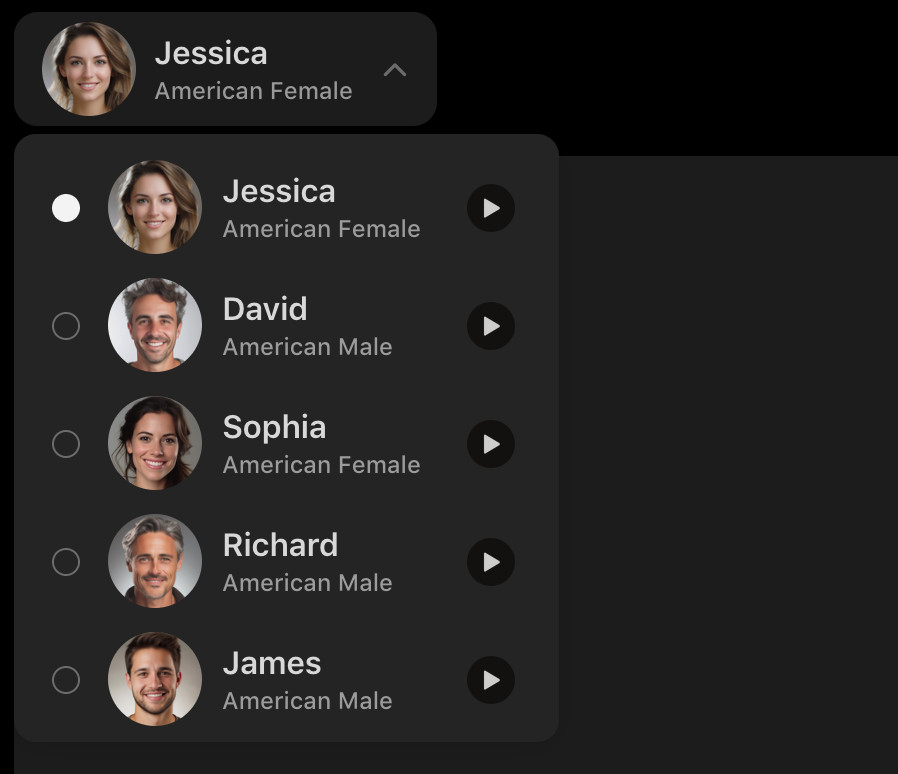 Whether you need a soothing female voice or a deep resonating male one, Unreal Speech Studio has natural-sounding AI voices for all uses.
Click the play buttons to hear a preview of each voice.
Step 2 –

Enter your text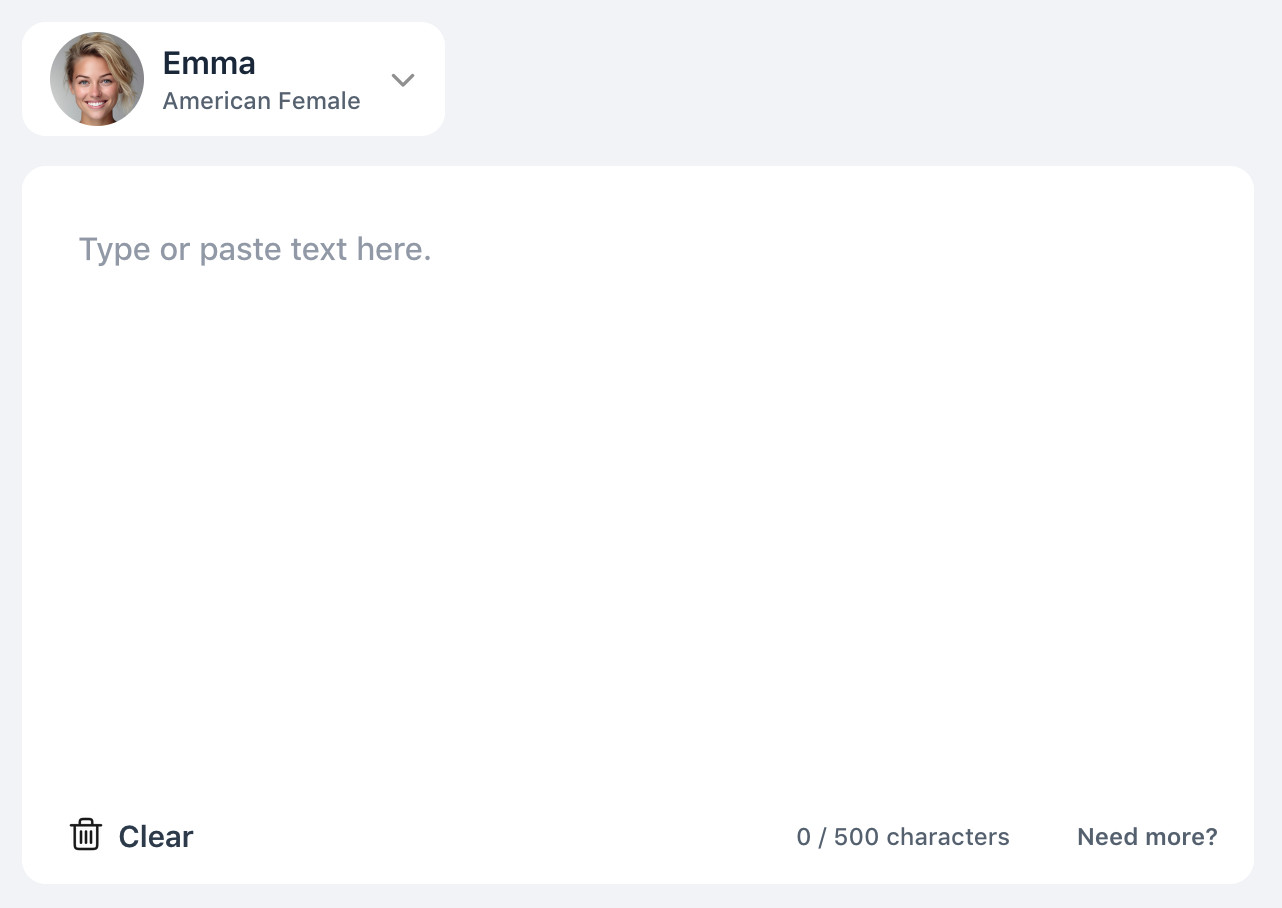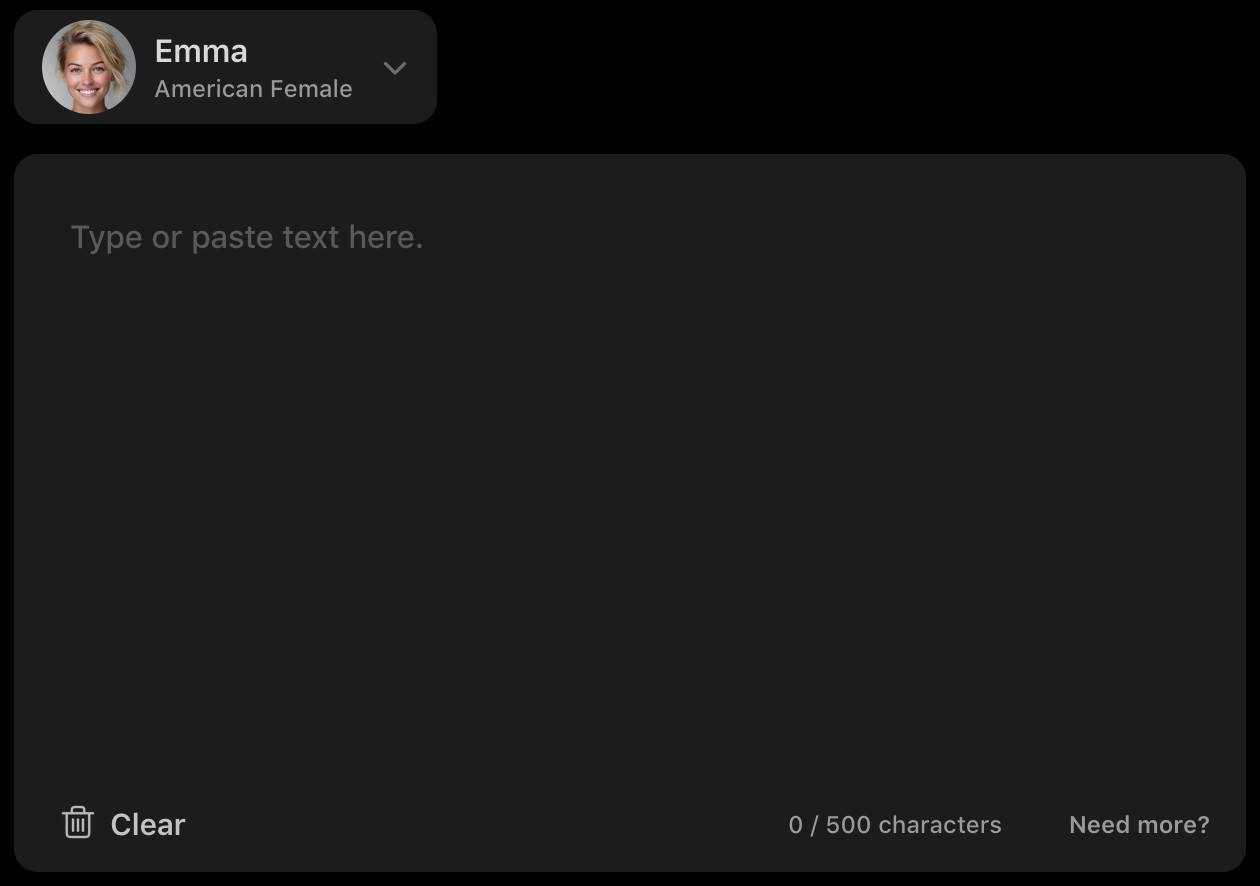 Type or paste the text you want to convert into the box. The maximum amount of characters you can convert per voiceover is as follows:
Guests – 500 characters
Signed In – 1,000 characters
Pro – 5,000 characters
Sign in to increase your limit to 1,000 characters per voiceover.
Upgrade to Pro for 5,000 characters per voiceover.
Step 3 –

Generate


Click the "Generate" button to start converting your text into audio. Your voiceover will be added to the list. When it's ready, it'll start playing.
During playback, you can click on any word to jump to that point in the voiceover.
Step 4 –

Download


Click the icon to download an MP3 audio file of your voiceover. Download limits are as follows:
Guests – No Download
Signed In – Download (Low Quality)
Pro – Download (High Quality)
Sign in to download. Upgrade to Pro for high quality downloads.
Need more help?
Get in touch via the chat in the bottom right corner. Or you can email us at contact@unrealspeech.com.